Leveraging existing loyalty platforms, Dream Stage lets the audience become your producer.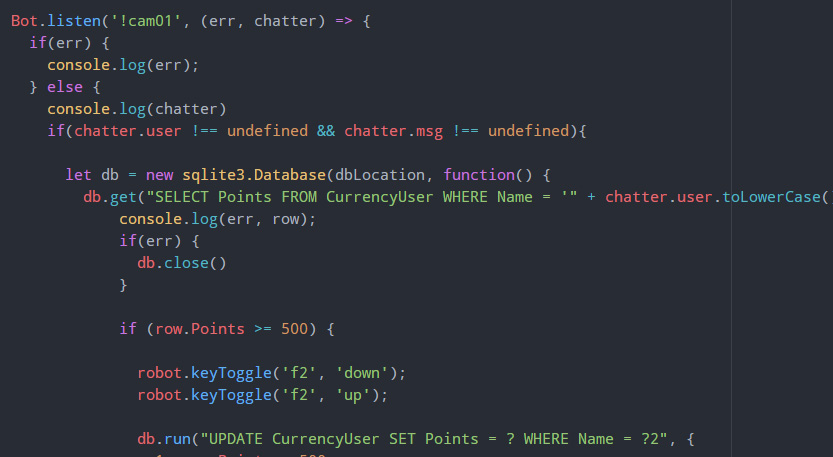 How Loyalty Points Work
Loyalty points are a currency given to your audience for the time they spend watching you. Usually every minute equates to 1 point. There are entire engagement strategies built around this currency, such as gambling and using it to enter into giveaways.
In short, it's a way to incentivise your audience to watch you.
Enter the Dream Stage
Dream Stage is a application that runs along-side your loyalty service. With it, you specify how many loyalty points it takes to trigger a keyboard shortcut and what the cool-down time is after that shortcut has run. It's up to you (the Streamer) to decide what each shortcut does. I've used it to change scenes, change cameras, and to turn my desk lights on or off.